Mauritius court hearing over Michaela McAreavey murder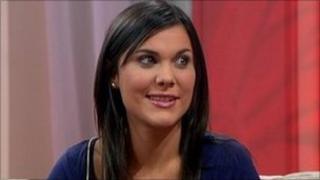 Five men charged in connection with the murder of Michaela McAreavey appeared in court in Mauritius on Wednesday.
Lawyers for Avinash Treebhoowoon, 29, who is charged with murder, asked the magistrate to step down because he had not given a hearing to complaints of police mistreatment.
Sandip Moonea, 41, is also charged with murdering Mrs McAreavey, who was strangled in her hotel room last month.
Three other men are charged with conspiracy to murder.
All five are expected to appear in court again on Friday.
Mrs McAreavey, the daughter of Tyrone GAA boss Mickey Harte, was murdered on her honeymoon on the Indian Ocean island last month.