Policing Board launches human rights report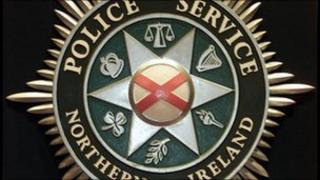 The Policing Board is to launch its latest Human Rights Annual Report later.
The report covers 14 key policing areas such as training, public order, the use of force and professional standards.
It says that the PSNI is continuing to make real progress in embedding human rights across the service.
An event will be held at which findings of the report will be highlighted and discussed by community, political and criminal justice representatives.
The Policing Board's Basil McCrea said the event would be very useful.
"This event is about encouraging discussion and debate on policing and human rights and I look forward to hearing what people have to say on this important issue," he said.
"The input from panel members and the audience, both in attendance and online, will be very useful and the issues raised will be brought back to the committee for further discussion."
Chief Constable Matt Baggott said police would study the report in detail.
"Over the past number of years the police service has implemented 170 recommendations in full from previous human rights reports," he said.
"We have also appointed a dedicated human rights training adviser within the service to ensure that the training and development we provide for our colleagues reflects the importance of human rights to the PSNI and the communities we serve."