SDLP claims Water Service 'leaking money'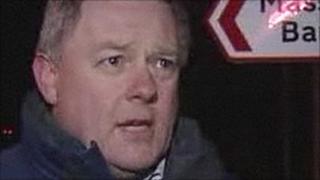 NI Water and its predecessor, the DRD Water Service, spent £280,000 on hospitality in the past five years.
The amounts spent by the department ranged from £53,000 last year, £68,000 in 2009 and £34,000 in 2006.
The information was supplied by Regional Development Minister Conor Murphy in reply to a question by the SDLP's South Antrim MLA Thomas Burns.
"They must be consuming an awful lot of scones at their meetings," Mr Burns said.
"It is not acceptable that money is being leaked so easily in this manner. I feel it has to be stopped."
"Whilst our water distribution infrastructure is crumbling around us, money is being wasted unnecessarily.