Man shot twice in west Belfast attack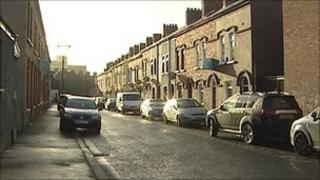 A 45-year-old man has been shot in the legs in west Belfast.
The attack happpened in Hawthorn Street, off the Springfield Road, at about 2315 GMT on Monday night.
The victim, who was shot twice, is being treated in hospital. His injuries are not believed to be life-threatening.
Police have appealed for anyone who has any information about the attack to get in touch with them.