Paul McCauley case debated at Stormont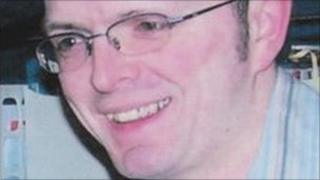 Unionist MLAs have called on the community to help catch the gang involved in a sectarian attack on a civil servant in Londonderry five years ago.
Paul McCauley remains in a vegetative state after being beaten at a barbecue in the Waterside in 2006.
One man is serving a 12-year jail sentence for his part in the attack.
The case was debated at Stormont on Tuesday.
The Foyle DUP MLA William Hay has asked anyone with information to go to the police.
"Soon after the attack I met the police and appealed to people within the unionist community to give whatever information they had to the police," he said.
"I would appeal to people if they know anything at all to pass on that information.
"Nobody should be hiding the people who were responsible for this.
"Somebody, somewhere in the unionist community knows who was involved in this."
Paul McCauley's father, Jim, said he hoped information would be forthcoming.
"This wall of silence in the community must be broken, we cannot protect these people.
"We've had a meeting with the investigation team, and I think there is frustration there too that the help and support they expected from the community isn't forthcoming."
Sinn Fein MLA Martina Anderson proposed the Stormont debate after visiting Paul McCauley in hospital.
"There's only been one person ever convicted for an attack which caused such devastating injury," she said.
"It's Paul and his family who are enduring a life sentence.
"It's five years on and we must do everything possible to get justice for them."