Robber with 60 convictions jailed for east Belfast raid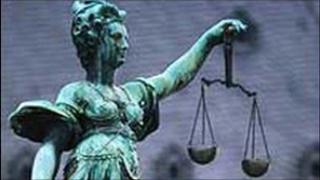 A self-confessed robber, who is already serving a jail term and has 60 previous convictions, has been jailed for four years for raiding a travel agent's.
Philip Joseph Christopher Dorrian of no fixed abode, admitted being involved in the robbery of Knock Travel in east Belfast in September 2009.
He has two months to run of a three-year sentence for another robbery.
The court heard one of the robbers threatened to stab the manageress of the travel agent's.
She was forced to tell them where the company cash box was kept.
Prosecutor Peter Magill said that Dorrian was one of four masked men who rushed into the travel agent's, while a fifth man waited in the getaway car, stolen the previous evening in Comber.
The men made good their escape, but changed cars for one which had been stolen earlier that day.
Mr Magill said that about an hour later, police spotted the car and following a short chase and a minor collision the five men ran away, but were all arrested hiding close by.
The lawyer added that Dorrian, who admitted being armed with a hammer during the robbery, had over 60 previous convictions, including three for robbery dating back to 2004.
Belfast Recorder Judge Tom Burgess said that despite pre-sentence reports, he believed that Dorrian would respresent a significant danger to the public in the future.
Judge Burgess said that the shop had been targeted by Dorrian and the others in the hope that there might be substantial sums on the premises and that they would be met by little or no security.
He said that the manageress had been put through a frightening experience, and while she was spared the added trauma of giving evidence, Dorrian had little regard for the safety of others and cared nothing for making crude threats of violence.
Dorrian will be subject to a further four years supervised licence when he is released.