OFMDFM defend DRD water review investigator appointment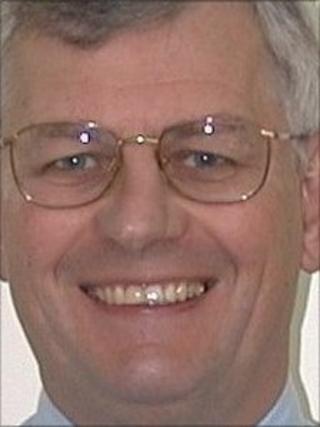 The Office of First and Deputy First Minister has defended a decision to appoint Phil Holder as an investigator into Conor Murphy's handling of the Christmas water crisis.
The BBC revealed last week that Mr Holder applied last year to be chairman of NI Water but was turned down.
Questions were raised about a potential conflict of interest.
An OFMDFM spokesperson said the investigators had been appointed on the basis of their ability.
Both the SDLP and the Ulster Unionists have said his appointment could undermine public confidence.
His appointment has also been criticised by former energy regulator Douglas McIldoon.
"I wouldn't want to take anything away from Phil Holder's abilities, but he is a man judged not to be the best man for the job as chairman of Northern Ireland Water," he said.
"He's been judged by Conor Murphy and he has been found wanting.
"It seems to be utterly bizarre that he should now be in the position to judge Conor Murphy and Conor Murphy's activities during the recent crisis.
"I cannot understand how the Office of the First and Deputy First Minister put themselves in this position."
Criticism
There was severe criticism of Northern Ireland Water (NIW) after thousands of customers were left without water over Christmas.
As a result the utility regulator was asked to probe the role of NIW, while the Office of the First and Deputy First Minister appointed two people, one of whom was Mr Holder, to examine the Department of Regional Development's handling of the crisis.
The former chair of the Committee on Standards in Public Life, Sir Alistair Graham, said the appointment was "totally inappropriate".
"You wouldn't normally appoint a failed candidate to be chairman of Northern Irish Water to be the person investigating the department's handling of the water crisis that affected so many people in Northern Ireland," he said.
In response Mr Holder said he did not think his application posed a potential conflict of interest, nor did his previous business relationships.