Londonderry man sentenced for owning 'stun gun'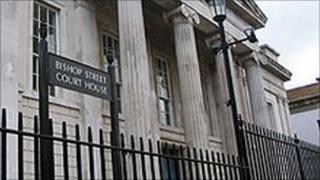 A 42-year-old man who admitted possessing a stun gun has been given an eight month suspended sentence.
Kieran George McCool, from Ederowen Park, admitted possessing the weapon at his home in July 2010.
Londonderry Magistrates Court was told that McCool had the gun, in the form of an adapted camera, for self defence.
A defence solicitor said McCool had been attacked in 2003 and 2004 and 'has since been living in fear'.