Officers attacked at fire in Larne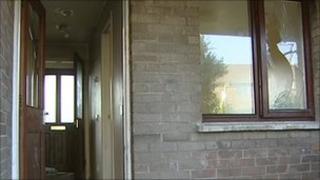 Three police officers have suffered minor injuries after being attacked in Larne.
The officers were attending the scene of a fire at an empty house in the Seacourt estate shortly before 0200 GMT on Sunday.
They were attacked by a group of people throwing bottles, bricks and stones.
The officers - a woman and two men - were slightly injured. The police car they were in was also damaged.