County Down company's site value fell by 90%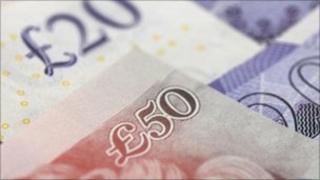 A failed County Down property company has seen the value of one of its development sites fall by more than 90%.
Olympus Developments and Investments and two related companies were placed into administration in November.
The firm had a £732,000 loan from Bank of Ireland which related to a nine acre site at Falledeen in County Roscommon.
The administrator has warned the bank that the site is now worth just £50,000.
That collapse in value illustrates the severity of the property crash in Ireland, particularly in the market for undeveloped land in rural areas.
Another site at Leswalt near Stranraer in Scotland was security for a £1.6m loan but it is now valued at £500,000.
One of the related companies, Mayne Developments, had borrowed a further £5.6m from Bank of Ireland for a site at Melvin Road in Garrison, County Fermangh. That site is now valued at £850,000.
The company had two other sites in Fermanagh which were security for First Trust and Northern Bank loans. The administrator has advised that those banks could be repaid in full when the sites are sold.
The third firm was Castle Bay Residential and Holiday Park Ltd which operated a caravan park at Portpatrick in Scotland.
It had loans of £1.8m from Bank of Ireland. The administrator expects all but £450,000 of that to be repaid through the sale of the park.
In total, Bank of Ireland should expect to lose £7m.
Bangor businessman Gavin Logan was a director and shareholder in each of the companies.
He is also associated with a number of companies that run caravan and residential parks in County Down which were placed into administration in December.