Mawhinney jailed for 'at least 12 years' for tub murder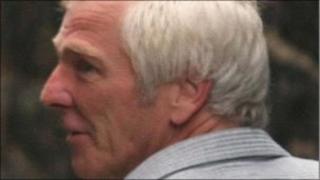 A man convicted of drowning his partner in the bath of their Ballymena home has been told he must serve at least 12 years of his life sentence before he can be considered for release.
William Mawhinney, 51, of Gracehill March, Cambridgeshire, was last month convicted of murdering Lorraine Mills in 1995.
Mr Justice Weir told him he would serve a life sentence.
However, a decision was deferred on the minimum term until January.
Ms Mills' body was found in the bath of the home at Staffa Drive, Ballymena, she shared with Mawhinney and their two children in May 1995.
A post mortem examination found that she had died from drowning, had a fractured skull and was seven times over the drink drive limit at the time of her death.
Mawhinney was originally arrested and interviewed at the time of her death but the case against him was dropped.
He was re-arrested in July 2009.
During the course of the month-long hearing, the jury heard evidence from their now 22-year-old daughter Kelly Keely who said she was just six years old when she saw her father attack and drown her mother in the bath.
The jury also heard from Mawhinney's second wife Gwen Mawhinney who told the court that while watching TV one evening in 2002, he had boasted to her that "the police were stupid - I got away with it".
Mr Justice Weir told Belfast Crown Court there was "no dispute in this case" that when she drowned, Ms Mills was taking a bath while "heavily intoxicated".
However, he said it was implicit by the jury's verdict that they had rejected Mawhinney's case that he had found her dead in the bath and accepted the prosecution case that he had drowned her.