Aunt arrested in Derry over Kieran Doherty murder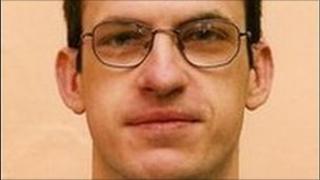 An aunt of dissident republian Kieran Doherty is being questioned by police in connection with his murder.
Priscilla Doherty, 40, was arrested along with Martin O'Neill, 42, in Londonderry on Tuesday. Both are being held at Strand Road police station.
Mr Doherty, 31, who was a member of the Real IRA was murdered by the organisation in 2010.
Independent security advisor Lord Carlile is investigating claims MI5 was involved in Mr Doherty's murder.