Bank and Celtic boss Lennon's firm in court settlement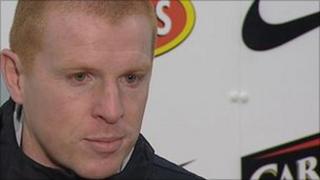 A settlement has been reached in a Dublin court between the Bank of Ireland and former NI international Neil Lennon.
It involved a dispute over a 3.7m euro loan obtained by a company of which Mr Lennon was a director.
When the company failed to repay the loan Mr Lennon was told he was liable, which he disputed.
An out-of-court agreement was reached between the Glasgow Celtic manager and the bank on Tuesday.