QUB scientists get £1.74m for Cystic Fibrosis research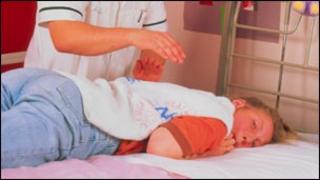 Scientists at Queen's University, Belfast, have been awarded a £1.74m grant to help improve the lives of thousands of Cystic Fibrosis sufferers.
The grant is the largest ever to be awarded in the UK for the study of the microbiology of Cystic Fibrosis pulmonary infection.
The project has been funded for five years and aims to recruit 450 Cystic Fibrosis patients.
Researchers in the US, the Republic of Ireland and Queens will work together.
The study will be carried out at Queen's Medical Biology Centre.
Professor Stuart Elborn is leading the study: "We think this research will help us understand better the range of bacteria causing infection and allow us to develop much better antibiotic strategies with appropriate drugs to clear these organisms from the airways."