New ten-car ministerial fleet to cost 'under £200,000'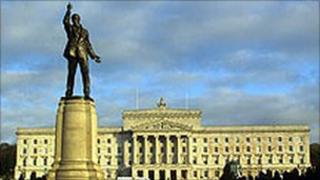 The Executive is to buy ten new ministerial cars at a cost of almost £200,000.
The Department of Finance decided to order the new Skoda Superb vehicles because the current fleet is due for replacement.
Some vehicles have clocked up more than 100,000 miles.
But a member of the finance committee, Ulster Unionist David McNarry asked if it was the right move in the face of swingeing cuts in the public purse.
Finance Minister Sammy Wilson had previously proposed that the cars could be shared in future. Mr McNarry said that was reasonable. He wondered why £200,000 had to be spent on new vehicles.
"We need to look at what we are doing with our money to ensure that this is the best value that we can come up with," Mr McNarry said.
A spokesman for the department said the minimum number of cars had been purchased.