Seamus Heaney awaits TS Eliot poetry prize decision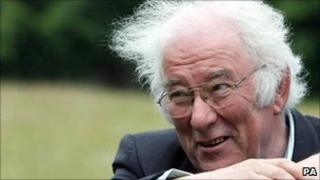 Northern Irish poet Seamus Heaney is among those shortlisted for the TS Eliot Prize which is announced on Monday.
Mr Heaney was nominated for the £15,000 award for his collection of poems called Human Chain.
He won the Forward Prize last year for the same collection. He was also the winner of the 2006 Eliot award.
The writer joins nine other poets on this year's shortlist including Annie Freud and Simon Armitage.
The TS Eliot Prize is organised by the Poetry Book Society, which was founded by Eliot in 1953.
A panel of established poets determine the winner.
Last year, Philip Gross was presented with the prize money for his collection The Water Table.