Fire put out at Methodist College Belfast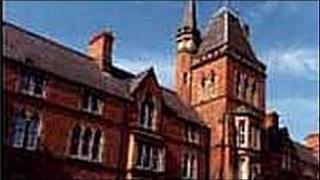 A fire at Methodist College in south Belfast has been put out by the fire service.
Four fire engines tackled the blaze on Friday afternoon.
The fire was in a storeroom within the school premises.
Methodist College, or Methody as it is commonly known, was founded in 1865 and is regarded as one of Northern Ireland's leading grammar schools.