Branagh waxes Lyrical in his native Belfast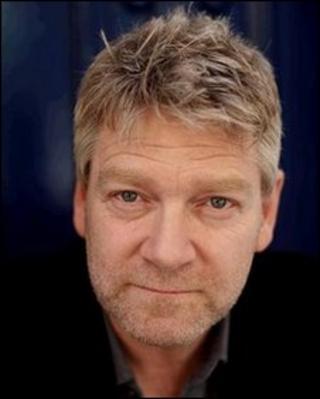 Belfast-born actor and director Kenneth Branagh is to help mark the re-launch of one of his favourites theatres with a return to his native city.
Branagh and Welsh comedian Rob Brydon will appear together in The Painkiller when it is staged at the rebuilt riverside theatre in September.
The new Lyric at Ridgeway Street on the banks of the Lagan officially opens on 1 May, and will consist of a 394-seat main auditorium, a 150-seat studio theatre, a rehearsal room, extensive riverfront foyers and bar, backstage facilities and office accommodation.
Fund-raising for the rebuilding of the theatre was championed by several local actors who have become household names. Liam Neeson was among those who pledged their support.
Other famous supporters included Ciaran Hinds, Brian Kennedy, Dan Gordon, James Nesbitt, Seamus Heaney and Brian Friel.
Kenneth Branagh said he was delighted to be returning to Belfast to support the Lyric.
"The Painkiller is a remarkable play," he said.
"Sean Foley, the director, is a fantastic talent, familiar to Belfast audiences.
"When he showed me his modern adaptation of Francis Veber's farce, I knew I wanted to be involved.
"It's also a particular thrill to partner on stage the brilliant Rob Brydon."
Gavin and Stacey star Brydon announced his involvement on his Twitter page and said it would be his first stage play.
Brydon called Branagh "brilliant" and added: "I really couldn't be more excited about it."
For Branagh the Lyric has a special significance.
"I was lucky enough to begin my career with Graham Reid's 'Billy' in my home town of Belfast, exactly 30 years ago. I feel equally lucky to be back, and at the Lyric," he said.
With the re-build almost complete, tickets for the first play, The Crucible, by Arthur Miller, go on sale on Monday.
One of the highlights of the theatre's first season will be the European premiere of Brendan at the Chelsea, a bio-drama of Brendan Behan.
The play was written by Behan's niece Janet and brought to the stage by Adrian Dunbar, who will direct and lead the cast as Behan.
Other performances include Martin Lynch's Dockers and family musicals The Jungle Book and The Little Prince.
Lyric chairman Mark Carruthers said: "When we took the first steps on the journey to rebuild our home almost a decade ago, we could only imagine the day we would unveil our new programme, but that time has come at last.
"This project has never been about just bricks and mortar.
"We were always focussed on a bigger vision - a new landmark building which would be both functional and handsome, certainly - but more than that, we wanted to build a real home for everyone with an interest in theatre, and one that will play a central role in the cultural and economic development of Northern Ireland."