Software company creates 90 jobs for Belfast science park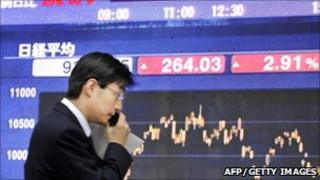 A software company based in Belfast's science park is to create 90 new jobs.
Fidessa is a leading supplier of software services to financial markets and set up a development centre in Northern Ireland in 2008.
First Minister Peter Robinson and Deputy First Minister Martin McGuinness announced the new jobs on Thursday.
Mr Robinson said the investment was "a welcome confidence boost" for the economy.
The Deputy First Minister said the move would send "a very clear message to multi-national companies that this region has much to offer the global financial service sector."
"These new jobs will bring employment at Fidessa's Belfast centre to 115 over the next three years. The investment follows recent investments by other internationally successful companies such as NYSE Euronext and First Derivatives."
Fidessa serves around 26,000 users across 900 clients worldwide. Its products are used by equity brokers and many of the world's largest asset managers.
Chris Aspinwall, Fidessa Plc's CEO, said the investment would strengthen the company's development capability.
"The Belfast centre has been central to the development of our new products and services for the international market and we have been delighted with the calibre of software engineers we have been able to recruit," he said.