Cystic fibrosis unit in Belfast is retained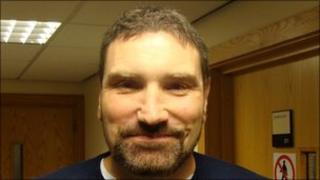 The decision to retain a dedicated unit at the Royal Victoria Hospital for young people with cystic fibrosis has been welcomed.
Cherry Tree House was built 25 years ago from private funds.
In December, it emerged Belfast Health Trust planned to take away the unit's dedicated beds to accommodate parents of all sick children.
However, the trust has agreed to keep two in-patient rooms on a priority basis for teens with cystic fibrosis.
The unit closed for refurbishment on Wednesday.
The clinical team at the hospital will be writing to all the parents who use the ward within the next week to let them know of the new plans.
One of the parents, Rab Gardiner, said it was "fantastic news".
"There is compromise. What we have now is two new upgraded facilities with two ensuite rooms, two treatment rooms. a gym and a shared classroom for the ward," he said.
"Speaking to our CF clinical team, they are satisfied with what we have got and as parents, we are delighted to have that."
Dr Aileen Redmond, who was involved in setting up the unit in the mid-1980s, said she was thrilled by the news.
"This is the best news I've heard for such a long time," she said.
"We were one of the first units in the UK to develop such a unit and it greatly improved the management and the lifestyle of unfortunate young people who are in and out of hospitals so frequently.
"So this is just wonderful that common sense has prevailed at last."
Jo Osmond, director of clinical care for the Cystic Fibrosis Trust said: "We are absolutely thrilled that Cherry Tree House will continue to be used for teenagers with cystic fibrosis after its refurbishment.
"We applaud the Belfast Health and Social Care Trust for listening to our concerns and agreeing to change their original plan.
"The care for children with cystic fibrosis in Northern Ireland is second to none thanks to the hard work and dedication of the CF clinical team and they will now have a much improved, modern ward in which to look after their patients."