Irish PM Brian Cowen wins confidence vote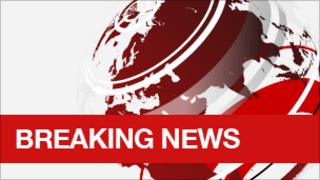 Irish prime minister Brian Cowen has won a confidence vote in his leadership of the ruling Fianna Fail party.
The vote was held following a debate among Fianna Fail members of parliament on Tuesday evening.
Mr Cowen's leadership has been opposed by foreign minister Micheal Martin, who offered his resignation on Sunday evening.
The Taoiseach has been under pressure because of falling opinion poll ratings in the wake of the EU and IMF bail out.
Speaking to RTE after the vote, Mr Cowen said he was very pleased that his decision to continue in his post had been vindicated by the secret ballot.
He added that he would now accept Mr Martin's decision to resign.
Party chief whip John Curran said the voting figures would not be released.
Mr Cowen needed to secure at least 36 of the 71 votes to win.