Knock golf club houses plan withdrawn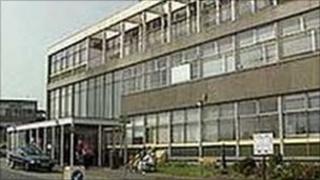 A controversial plan to build houses at a Belfast golf club has been shelved.
The houses were to be part of a development at Knock Golf Club, in Dundonald in the east of the city.
Local residents were angered by the intention to build hundreds of homes on what was supposed to be green belt land.
The Department of the Environment announced on Monday that the planning application had been withdrawn by the applicant.
The application involved reducing the current golf course to nine holes and building 300 houses, including some social housing, and using the clubhouse as a community centre.
Part of the land earmarked for the development was revealed to actually belong to the Ulster Hospital, which leased it to the club under a 100-year agreement.
The club wanted to keep five acres of the 12-acre plot in return for giving up the lease 50 years early, freeing the remaining land for hospital use.
Approval was originally granted on that basis, but the health trust later confirmed it had not been consulted by the planners and had never agreed to change the lease.
Agricultural land
The golf club had intended to relocate to a new 185 acre site in Greengraves in Newtownards.
However, permission to build a new course was turned down by Ards Borough Council in December.
Councillor Kieran McCarthy voted against the proposal. He said serious concerns about the impact on traffic and the environment were factors in his decision.
"We have good agricultural land being interfered with and I'm very content to see that the proposal has not been given permission," he said.
As far back as 2007, the development was supported by DUP MP Peter Robinson, who wrote to the then Environment Minister, Arlene Foster, asking if she could expedite the application.
Local residents, including Dundonald Green Belt Association, were angered at the MP's support for the project and it became an issue in last year's general election at which Mr Robinson lost his Westminster seat.
The issue then came before the Environment Committee at Stormont
The DUP wanted to rule out any more discussion about the planning decision.
Further discussion
However, the SDLP, Sinn Fein, Ulster Unionists and Alliance all agreed that there should be further discussion about the development.
The planners were eventually called to answer questions about how the application had been handled.
Earlier this month, independent east Belfast MLA Dawn Purvis said there were "too many questions" about the planning application for the development to proceed.
"I would encourage the environment minister to revisit and review the application and conduct a thorough investigation into the claims made in the application which are currently in dispute," she said.
The developers have declined to comment.
A DOE spokesperson said that all those who had been in contact with it regarding the Knock Golf Club development would be informed of the withdrawal.