Consultation period for draft budget extended by a week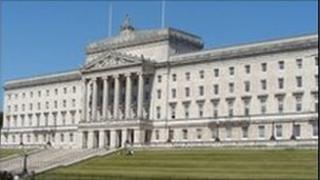 The NI executive has extended the consultation period on the draft budget by a week.
The deadline will now be 16 February because so many departments were late publishing their spending plans.
All the executive departments have now published their draft budget plans.
The target date set by the Finance Minister Sammy Wilson, when he published the executive's draft budget in mid December, was three weeks ago.
Even with the extra week agreed by ministers, there will not be enough time for the planned eight week consultation period for many departments.
Ministers said they had agreed to the extension to give individuals and interested groups much time as possible to consider the proposals.
They said they were aware of the challenging time scale that already existed for the formulation of a final budget and had therefore agreed to schedule a special executive meeting on budgetary matters following the end of the consultation period.