East Belfast 'incident' causes traffic chaos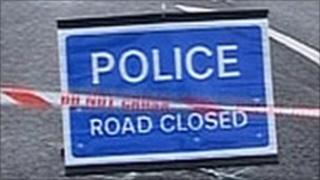 Hundreds of drivers were caught up in traffic chaos during a huge police operation in east Belfast on Thursday.
Traffic on the Belfast-Bangor A2 road was diverted away from what police have described as "an incident" at the flyover at Holywood Exchange.
The road was re-opened after being closed in both directions as officers attempted to deal with "a woman in distress".
Police said a woman has been taken to hospital.