Police continue to question Kildare 'bomb factory' suspects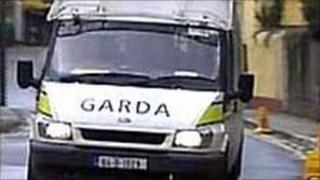 Police in the Republic of Ireland are continuing to question five men arrested in connection with the discovery of a "bomb factory" on a farm in County Kildare on Wednesday.
Searches at the farm in Quinsborough where nine mortars and components were found are also continuing.
Detectives believe the dissident group Oglaigh na hEireann had been making tubes for mortar bombs at the property.
Timers and explosives could then have been installed later for use in NI.
Garda Commissioner Martin Callinan's policing plan published this week states that along with gangland crime, tackling dissident republican activity is the gardaí's top priority.
The five men, aged in their 20s, 40s and 50s, were arrested on Wednesday and are being held at Tullamore, Naas and Newbridge garda stations under Section 30 of the Offences Against the State Act.
They can be detained for up to three days.