Attwood outlines Sunday shopping plans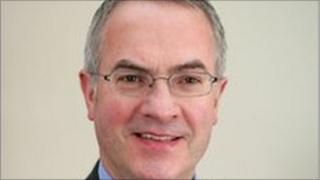 Social Development Minister, Alex Attwood, has published a discussion paper outlining options for easing the current restrictions on Sunday opening.
In December Mr Attwood said he wanted to review Sunday opening hours.
"My priority is getting the balance right between earlier opening and retaining the tradition of Sunday as a family day.
"Easing the current restrictions could help the local economy, benefit the tourism and support regeneration.''
Mr Attwood said there were various options available:
No change, meaning large shops stay open between 1300 and 1800
Allowing large shops to open between 1200 and 1700
Allow large shops to open for six hours between 1000 and 1800 as per the English model
Large shop to open earlier eg at 1100 and trade to 1800
Total deregulation which is the Scottish model
Mr Attwood said he wanted to ensure that everyone in the community has the chance to comment and I encourage them to do so as part of this process.
"Comments are also invited on a range of related issues such as Easter Sunday opening, Christmas Day trading, browsing time and exemptions for certain large shops."