Customs seize 185,000 cigarettes in west Belfast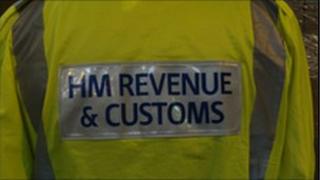 Two men have been arrested and 185,000 counterfeit cigarettes seized in west Belfast.
Ten kilograms of hand rolling tobacco and 157 litres of wine were also found hidden in containers in a warehouse by Customs officers.
Cash and business records were also seized. The two men who were arrested are from Belfast.
The raid took place on Friday, but details not released until Tuesday.