Larne homes evacuated due to van fire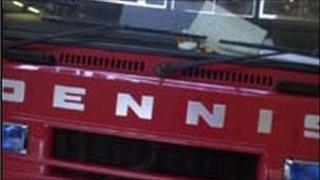 A number of people were moved from their homes as a precaution due to a fire in Larne on Tuesday morning.
The Fire Service was called to deal with the blaze in a delivery van at Fultons, a heating and electrical shop, at about 0220 GMT.
A spokesperson for the Fire Service said that because there were gas cylinders in the area, police requested that an evacuation be made available.
However, it was not needed and all have now returned to their homes.