Department for Employment and Learning outline £67m cut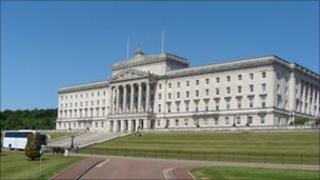 The draft budget proposals for the Department of Employment and Learning (DEL) have been released on Monday.
The 15-page DEL document sets out the departments plans to cope with a shortfall for the next four years.
The department plans to freeze the cost of living increases for staff with salaries over £21,000. It also aims to save £4m through staff efficiencies.
The minister for employment and learning, Danny Kennedy, described his budget as "extremely challenging".
Mr Kennedy said the cuts will have a serious impact on his ability to aid economic recovery.
Next year DEL's deficit will amount to £40m and savings will have to be made at a time when the department faces greater demand for student support and for job training to help the increasing number of unemployed adults get back to work.
The department predicts that will be severely restricted, that further education will struggle, and that Higher Education will have to bear a significant proportion of budget cuts.
The proposals which the department has put out to consultation highlight the difficult time ahead.
The universities are badly hit with a reduction in budget next year of £7.5m, but face much higher cuts over the following three years.
The department said higher education will need to make cuts of £68m.
Some of that could be made up by increased tuition fees, cutting the number of students and changing the support for hard up students.
However, the department maintained that no final decisions have been made on that.
In the budget announced by NI Finance Minister, Sammy Wilson, it was decided that education would lose £67m, compared to losses of £63m for regional development and £48m for the Department of Justice.