Dublin City Councillor denies assaulting minister for health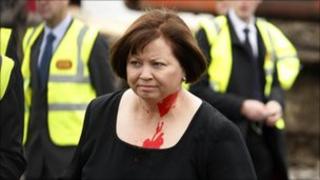 A Dublin City Councillor who is charged with assaulting the Irish minister for health with paint last year has pleaded not guilty in a Dublin court.
Louise Minihan, a member of Eirigi, threw red paint over minister Mary Harney during a sod turning ceremony at a hospital in Dublin last November.
She also denied causing criminal damage to the minister's clothes.
Ms Minihan was remanded on continuing bail until she is returned for trial on 25 February.