Seventeen NI firms in Iraq on Invest NI trade mission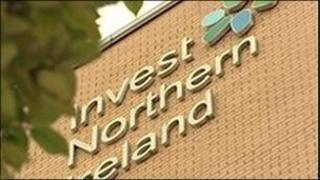 Representatives from 17 Northern Ireland companies are in the Iraqi region of Kurdistan on a trade mission.
The trip has been organised by Invest NI and the firms will be meeting potential customers and community leaders.
Kurdistan is a semi-autonomous oil rich region in northern Iraq.
Among those companies taking part are security firms, architects, engineers and a delegate from Belfast Metropolitan College (BMC).
Maura Lavery from BMC said the college is hoping to attract international students.
"It gave us opportunities to attract students to come and do particular courses," she said.
"We were attracted by the fact that we could offer some training for staff out in Iraq, under the 'train the trainer' programme, in specific areas where they need expertise."
A delegation from the region have already been in Belfast to pitch their case.
Building relationships
Representatives from 17 local companies have made the journey to the city of Erbil for meetings with chambers of commerce, contractors and educational institutions.
Noel Johnston from Invest NI's Asia trade team said the trip is about building relationships.
"The early indications are that some of the firms will do business," he said.
"This is only our first visit out but I expect to come home with some orders from the mission."
Work is ongoing to rebuild the infrastructure in Kurdistan.