Backing for businesses to suffer says DETI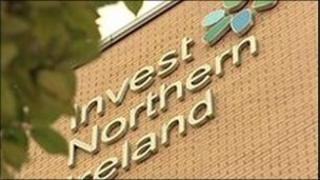 Financial support for new businesses will suffer under the Executive's proposed budget, the Department of Enterprise, Trade and Investment says.
DETI spending plans are to be published later on Thursday.
Under the Executive's proposed budget, DETI's expenditure will fall by 6% over the next four years and capital spending by 64%.
The cuts will mean a significant fall in the amount of investment going to the industrial support body Invest NI.
While it does not refer to specific schemes, the department said an inevitable consequence of the cuts would be that "some good projects" would not be supported.
In addition, it said, because a significant amount of money has already been committed to inward investors, this will curtail the level of new business Invest NI will be able to support.
On the capital side, it said cuts will mean funds will not be available to buy and develop land for industrial development reasons.
It said no new flagship tourism schemes are proposed.