Decision delayed in soldiers' murder trial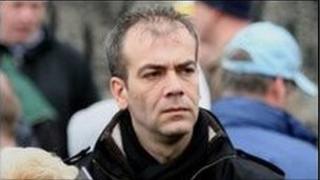 A decision on whether two men will stand trial for the murders of two soldiers in March 2009 has been postponed until Thursday.
Colin Duffy from Lurgan and Brian Shivers from Magherafelt are accused of killing Sappers Mark Quinsey and Patrick Azimkar at Masserene Army Barracks.
A preliminary inquiry was adjourned on two previous occasions.
The soldiers were murdered as they took delivery of a pizza.