Plans to reform DLA are announced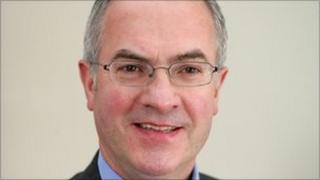 Plans to reform the Disability Living Allowance (DLA) have been announced by the government.
The proposals, which affect over 182,000 in NI, include renaming the benefit, the introduction of an assessment process and simplifying the system with a reduced number of rates.
There would also be an extension to the qualifying criteria with the new benefit only available to those with a long-term health condition, expected to last a minimum of 12 months. The reforms are proposed for 2013/14.
All those who are successful in being awarded the new benefit would be periodically reviewed.
As part of the consultation paper launched by the Department for Work and Pensions on Monday, the government is asking for the public's view on whether proposed reforms would include children and pensioners in receipt of DLA in the future.
Responding to the proposals, Social Development Minister Alex Attwood said he was concerned about "the scale, pace and intention" of the proposed changes, "given the high number of people who are in receipt of DLA here".
Of those receiving the benefit in Northern Ireland, 103,500 are of working age, and it is understood this is the group that will be targeted first.
'Highest levels'
"The Coalition government has to acknowledge the different circumstances in Northern Ireland," Mr Attwood said.
"I will work to have our conditions fully recognised.
"We have the highest levels of DLA claimants in Britain by far.
"We don't have to look too far into Northern Ireland's past to discover why this is.
"I met with the Westminster Welfare Minister, Lord Freud last week, for the third time.
"I outlined to him in detail a number of measures in terms of welfare law, benefits practice and hardship needs which I believe will provide a pathway through Northern Ireland's difficult conditions in a way that would help those in need."
Mr Attwood said he would be meeting again with Lord Freud to raise his concerns about the "potential fall-out for Northern Ireland if the reform of DLA was to go ahead here".
He added: "The full impact of many of these cuts and changes is beginning to be felt and understood and this places a higher need and obligation on all of us in London and Belfast to work out how best to do everything to protect those in need."