Deal on budget must be reached 'before Christmas'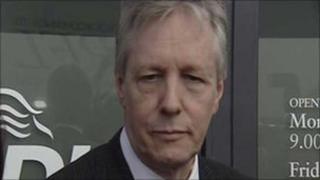 The First Minister has warned that an agreement on a draft budget must be finalised within the next two weeks.
Peter Robinson said that time for reaching a deal is running short and a plan must be agreed before the Assembly breaks for Christmas.
There had been concerns that it could take until mid-January for ministers to settle on a plan, but Mr Robinson said he wants the details completed by 15 December.
Mr Robinson added: "Everything I sensed in terms of conversations and meetings that we have had indicates that the parties are up for reaching an agreement on a four year budget.
"We have to do that before the Assembly rises for Christmas, which puts us into the territory of 15 December."
The DUP leader said Finance Minister Sammy Wilson had hoped an agreement would have been reached much sooner.
He told the BBC's Evening Extra: "Clearly Sammy would have been keen to have an agreement on a budget much before now.
"This is a five party coalition and I don't think any of the parties would want to look at it in terms of holding things up.
"Parties want to be sure that if there are other mechanisms that can be used to raise additional revenue or if there are other possibilities of increasing capital funds, then we have to look at those. We have to look at them seriously.
"We recognise at the same time that Scotland and Wales have moved forward."
However, Mr Robinson said Scotland's budget is only for one year and Stormont is committed to a budget that will cover a four-year period beginning next April.
It is being discussed against the backdrop of cuts imposed by Westminster under the UK-wide spending review.
The First Minister admitted that the abolition of quangos and certain other government bodies is an area where the assembly parties have "common territory".
He also hinted that he plans to raise the issue of double-jobbing with Westminister after it emerged Sinn Fein will put its MPs forward as candidates in the upcoming Assembly Election.
He accused the Conservatives of backing out of their election promise to quash the practise.
Mr Robinson said: "Clearly people are not going to do it voluntarily, Sinn Fein's announcement indicates that. So either the government acts on this or we will have to force their hand."