Queen's University offers art luck-dip for £50 at Naughton Gallery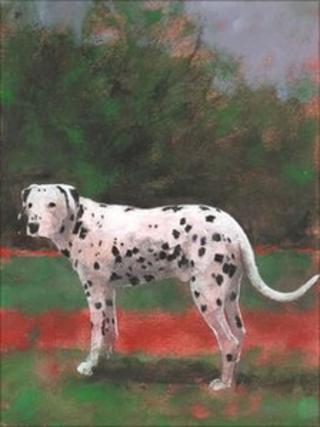 Queen's University's Naughton Gallery opens an art exhibition with a difference on Friday.
Over 100 artists, both established names and emerging local talent, have donated specially commissioned works to the 'Wish You Were Here: Postcard from an Unknown Artist' exhibition.
When the exhibition opens on Friday 3 December, all of the works will be open for public viewing, but they will be displayed anonymously. A list of participating artists will be available in the gallery, but it will be left up to the public to try to tell their Neil Shawcross from their Colin Davidson.
On the final day of the event on Saturday 11 December, the public will be able to purchase up to three of the art works for £50 each.
Artists who have donated works include Jean Duncan, Michael Brennand-Wood and John Keane.
The participating artists have also been asked to nominate an emerging or overlooked artist whose work will be exhibited at the Naughton Gallery in early 2012. All proceeds from the Wish You Were Here exhibition will go towards funding this initiative.
Affordable
This year's event follows the success of the first 'Wish You Were Here' event in 2008, which secured emerging Belfast-based artist Majella Clancy a major solo exhibition in the Naughton Gallery earlier in 2010.
Shan McAnena, director of the Naughton Gallery, thanked the artists who donated works.
"It makes art accessible and affordable, and allows art-lovers to buy pieces of art as Christmas presents for themselves or others, or as shrewd investments, at very reasonable prices," she said.
"This will allow us to hold a future exhibition for a new and emerging artist and produce a catalogue of work."
A panel of artists and gallery directors will consider the nominations and select the artist for the solo exhibition.
'Wish You Were Here' runs from Friday to Saturday, 3 to 11 December. The sale of artwork will begin at 1100 GMT on Saturday 11 December, and all pieces will be sold on a first-come, first-served basis.