Sinn Fein defends MPs move in 2011 NI Assembly election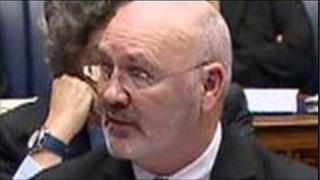 Sinn Fein has defended its decision to field four of its MPs in next year's assembly elections.
The party said it would phase out the practice of double jobbing between Stormont and Westminster but not yet.
The DUP said it was the only party moving on the issue. But Sinn Fein MLA for south Belfast Alex Maskey said his party had acted swiftly.
He said he, himself, had just resigned from the city council after 27 years.
"Between local government and the assembly, there will be nobody double jobbing at all," he said.
"We have a number of MPs who are currently MLAs as well and we are committed to bringing that to an end."