Patient stabbed in thigh by South Belfast patient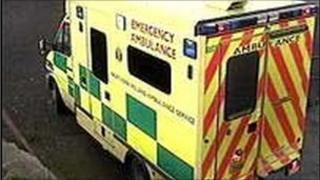 A paramedic has been stabbed in the thigh by a patient he was attempting to treat in south Belfast.
The Northern Ireland Ambulance Service (NIAS) received an emergency call just before 0000 GMT on Thursday morning.
A man, who had reportedly had breathing difficulties, was conscious and lashed out with a piece of glass in his hand.
The paramedic suffered a minor wound and was treated in hospital. The NIAS said the incident highlighted the dangers its staff face.
It has appealed to the public for help in ensuring their protection at all times.