128,000 face long wait for first appointment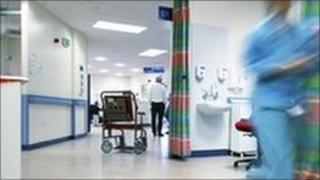 More than 52,000 patients in Northern Ireland have been waiting more than nine weeks for a first outpatient appointment.
This figure is 11 times higher than the same period last year.
Targets set by the health minister state that from March next year, no-one should wait longer than nine weeks for a first appointment, test or treatment.
The number waiting for a first-time appointment in total grew within the year by 74%. It now stands at 128,835.
Compared to last year, when 4,600 people had not been seen within the nine-week time frame, the number this year stands at 52,000.
Of them, almost 36,000 have been waiting for longer than 13 weeks.
The Chief Executive of the Health and Social Care Board defended the figures.
John Compton added: "I think we need to separate urgent conditions from the non-urgent conditions.
"We still see seven out of ten people within the nine weeks so it is important to get perspective."