NI young unemployed cost £4.5m a week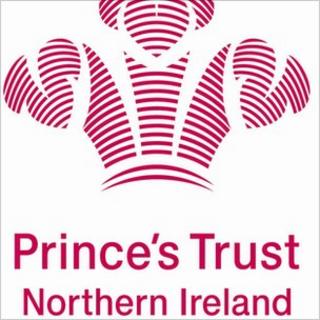 Youth unemployment in NI costs up to £4.5m a week, according to new figures published by The Prince's Trust.
Research by the London School of Economics suggests when lost productivity is included, each job seeker costs up to £16,000 a year.
It also found that long-term unemployment among 16 to 24 year olds had increased "more than seven-fold since before the recession".
The trust works with 14 to 30-year-olds to improve their chances of employment.
In NI, the number of people in the same age group on Jobseeker's Allowance (JSA) for 12 months or more, recently reached a 12-year high.
The trust focuses on those who have struggled at school, have been in care, are long-term unemployed or have been in trouble with the law.
A statement from the trust said that, at a conservative estimate, youth unemployment costs Northern Ireland more than £4.5m per week in lost productivity.
Ian Jeffers, country director for The Prince's Trust in Northern Ireland, said that an individual jobseeker in Northern Ireland can cost the taxpayer as much as £16,000.
"The argument for intervention and support is unquestionable. For a fraction of this cost, The Prince's Trust can support a jobless young person through an intensive personal development course, helping them leave the dole queue for good," he said.
Wasted potential
RBS economist Fionnuala Earley said that as the UK attempts to clear record levels of national debt, it cannot afford to ignore the growing costs of youth unemployment.
"This is not just a welfare burden - lost productivity and wasted potential directly affect the rate of economic growth in the UK," she said.
"It's crucial for the economy that young people have the skills and confidence they need to find work and view entrepreneurship as a realistic option. This is why RBS is a long-standing supporter of The Prince's Trust."
The Cost of Exclusion report claims that educational under-achievement in the UK will cost £22bn for a whole generation.
This figure represents the loss of wages and employment chances over a lifetime due to a lack of qualifications.
Mr Jeffers said the trust sees the devastating effects of unemployment on individuals and communities across Northern Ireland where 19% of 16 to 24-year-olds leave school without qualifications.
"Every day at the trust we meet another young person who is caught in a spiral of joblessness and poverty. With the right support, these young people can break this cycle and get their lives back on track."
The trust said that more than three in four of the young people it trains move into work, education or training.