Leaders unite to lobby for NI corporation tax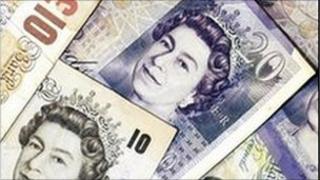 Northern Ireland business leaders have united in a call for corporation tax to be devolved to the NI assembly.
Seven leading business organisations have written to MLAs and to NI Secretary Owen Paterson, calling for corporation tax to be set locally.
"We believe that a reduction in CT is the fastest way to rebalance and grow the NI economy and create jobs.
"Without reform, the NI economy will continue to be untenable and over dependent on GB taxpayers," they said.
The letter said that NI remained the poorest region of the UK and this would become worse with public sector spending cuts.
"We believe that reduced corporation tax is the fastest and best way to bring lasting well paid jobs to Northern Ireland.
"We implore you to now take the necessary steps to introduce these powers for Northern Ireland so that we can begin to pay our way," they said.
The business organisations which united to sign the letter include:
CBI Northern Ireland
Institute of Directors
Northern Ireland Chamber of Commerce
The Centre for Competitiveness
Northern Ireland Independent Retail Trade Association
Northern Ireland Food and Drink Association
Last week, First Minister Peter Robinson said the British government should allow NI to relax corporation tax following its decision to give a loan to the Irish Republic.
Peter Robinson said it would be difficult to justify making the Irish economy more competitive while it retained a more advantageous business tax rate.
The main rate of corporation tax in the UK is 28% for 2010, while corporation tax south of the border is only 12%.
The treasury is due to publish a paper on rebalancing the NI economy next month.