Antrim house target of viable pipe-bomb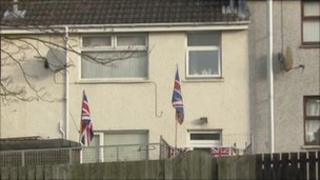 A pipe-bomb has been discovered outside a house in Antrim.
It was discovered in the Portlee Walk area of the town on Saturday.
Army Technical Officers declared the device viable and removed it for further forensic testing.
No houses were evacuated and a motive is yet to be established. The same property was targeted last week when two shots were fired through the kitchen window.
South Antrim Alliance MLA David Ford said: "There is no place in our society for those who use fear and intimidation to try and take a stranglehold over the community. People in the area have only hatred for those who have violent agenda."
"People have a responsibility to work with police to catch these individuals and ensure there can be no more incidents like this in the town."
SDLP South Antrim MLA Thomas Burns condemned the attack.
"Those responsible for planting this device have yet again displayed a callous disregard for this community and belong behind bars," he said.
"I strongly appeal to people with any information about attacks in this area to pass it onto the police as a matter of urgency."