Derry businessman Patrick Hegarty declared bankrupt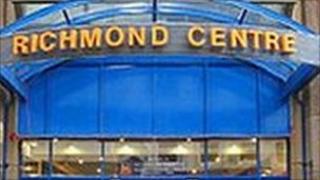 A Londonderry businessman who once controlled a multi-million pound property empire has been declared bankrupt in Scotland.
Patrick Hegarty operated the WG Mitchell firm with his brother Hugh.
The Hegarty family, who first ran a butchery business, began investing in property in Northern Ireland in the 1960s.
At one time they owned the Richmond Centre in Derry.
The family moved into the Scottish market in the late 1990s, developing a focus on hotels.
However, the firm collapsed into administration in 2009 after Royal Bank of Scotland called in its loans. The firm also owed money to Bank of Ireland.
It's understood that Mr Hegarty had given guarantees which made him personally liable for some of those debts.
According to a legal notice, a court ordered Mr Hegarty's estate to be sequestered - the Scottish term for bankruptcy - earlier this year.
The court application was made by Bank of Ireland.
Ernst and Young, who are acting as administrators of the business, have sold off all but one of the properties that WG Mitchell once owned in Northern Ireland.
The latest administrator's report from Ernst and Young says they have recently taken possession of shares in Celtic FC, which were owned by the company, and will now seek to sell them.