Gunman threatens two shop workers in Carnmoney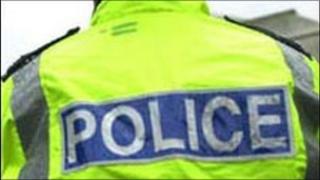 Staff in a County Antrim off licence have been threatened at gunpoint during a robbery.
At about 2055 GMT on Thursday, two robbers entered the shop at Richmond Gardens in Carnmoney.
One of them - who was armed with a handgun - threatened staff and forced them to hand over cash, while the other remained by the door.
The pair - who are believed to have been in their teens - escaped on foot.