Romanian paper sellers in protest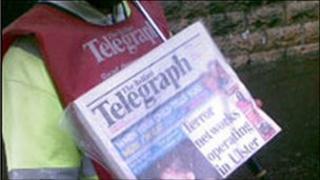 Romanian workers who used to sell the Belfast Telegraph at road junctions in the city have protested at the newspaper's headquarters.
They are angry after their contract was ended on 7 November.
The men claim they are being discriminated against.
However, the Belfast Telegraph insisted that the decision had been "purely commercial". It added that it had reviewed the contract and decided to appoint a new supplier.