Three held over cigarette robbery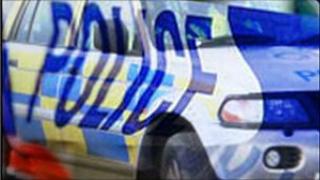 Three men have been arrested after a cigarette delivery van was robbed in the Castlereagh Road area of east Belfast on Wednesday afternoon.
Two men, aged 20 and 24, were detained after a police pursuit.
A vehicle, which struck a number of other cars including a police vehicle, was brought to a stop by officers at Broadway in the west of the city.
A third man arrested at Servia Street is being held on suspicion of aiding and abetting.
Police want witnesses or anyone with information about the incident to contact them.