Anger over cuts to mental services at hospitals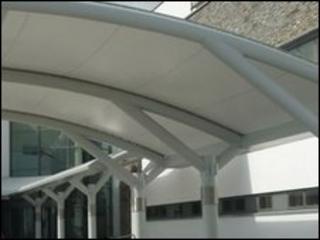 Acute care for mental health in-patients at Downe Hospital and the Ulster Hospital could be transferred as part of an overhaul of services at the facilities.
The South Eastern Trust plans to move its acute inpatient wards at both hospitals to Lagan Valley Hospital in Lisburn.
It also wants on-call GPs to cover all A&E care at Downe Hospital between 10pm and 8am. A new task-force, formed in opposition to the plans, has slammed the changes.
The group, led by Down District Council chair Eamonn O'Neill, has called on the Trust to scrap its consultation document, which is due to be finalised at a public meeting on Wednesday.
Mr O'Neill said the proposals will leave the Downe hospital with no proper emergency cover for mental health patients in need of urgent help.
He also believes getting GPs to cover A&E care will put lives at risk.
The new Downe Hospital opened its doors to patients on 28 June 2009, at a cost of £64m.
SDLP leader and south Down MP Margaret Ritchie said that services provided at the facility should be developed and promoted, rather than being diluted.
She also hit out at the Trust for postponing the meeting last month.
Speaking ahead of the public meeting she said: "They have kept people in South Down in the dark saying that they required the chancellor's statement on the Comprehensive Spending Review in order to hold a public meeting, when in actual fact current proposals relate to the previous budget.
"Their excuses do not stack up and have made people in Down and Mourne wonder what other plans the Trust have that they have not communicated to the public.
"The paper before us today needs to be thrown out and consigned to the dustbin."
But the Trust said it has to look at how it can deal with the impact of staff shortages and tight budgets.
Chief Executive Hugh McCaughey said moving acute mental health care services to Lisburn will combine services and offer a better standard for patients.