Irish government says EU aid not needed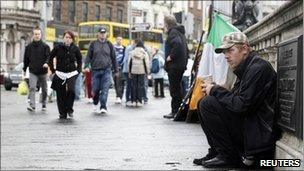 The Irish government has again insisted it has not asked for, or needed, emergency financial aid from the EU.
Reports on Monday suggested that secret negotiations were taking place over a possible £77bn bail-out.
Some European officials believe it would be better for Ireland to accept a package now rather than allow uncertainty to continue.
However, Irish Justice Minister Dermot Ahern said speculation that Dublin was looking for a bail-out was "fiction".