Accidental prisoner releases report published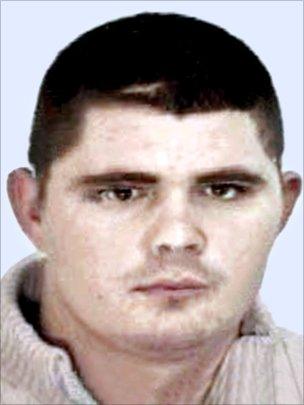 The Department of Justice has published the findings of an inquiry into the accidental release of two prisoners by the Northern Ireland Prison Service.
The probe was ordered by justice minister David Ford after Connelly Cummins was wrongly freed from Downpatrick Crown Court on 1 October.
Another prisoner, Devidas Paliutis, was also released by mistake from Maghaberry Prison on 29 September.
Cummins was returned to prison on 18 October, but Paliutis remains at large.
The internal inquiry was headed by a senior prison governor and was overseen and audited by Criminal Justice Inspection Northern Ireland (CJI).
It found that the release of Paliutis was due to "a number of procedural and systematic failures, compounded by human error".
Staff dealing with the videolink information in this case were found to be inexperienced, had received inadequate training and, because of staffing problems, did not have sufficient guidance available to them.
The inquiry found that Cummins' release was mainly a result of human error.
A statement from the Department of Justice said that "this incident was now the subject of a disciplinary investigation under the prison service code of conduct and discipline".
Commenting on the findings the Mr Ford said;
"While it is important that we learn from mistakes made and take all reasonable steps to safeguard against similar releases in the future, I am assured by the fact that robust checks carried out by the inquiry team have found no evidence of other erroneous releases. Where, however, shortcomings have been identified, immediate steps have been put in place to address them."
The CJI audit team recommended that a follow-up inspection be carried out in 6-12 months.
Related Internet Links
The BBC is not responsible for the content of external sites.