Youth disorder in Rosemount 'ruining lives'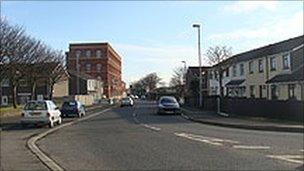 Residents of Rosemount in Londonderry have claimed their lives are being ruined by anti-social behaviour.
It comes as a 19-year-old was charged with disorderly behaviour following incidents at Osborne Street and Baldrick Crescent on Friday night.
Other teenagers were taken home by the police.
Some residents say they are losing hope that a solution can be found to long-standing problems in the area such as underage drinking and vandalism.
One woman told the BBC she has had enough and wants to leave the area.
"I'm totally fed up. I've a young grandchild who can't get to sleep at the weekend," she said.
"I used to love Rosemount but I hate it now. If I could sell my house tomorrow, I would - that's how bad it is."
People living in the area are due to meet on Tuesday evening to discuss what can be done to tackle the problem.
Community worker Tommy McCourt said there was only so much that could be done by local residents.
"We don't have the resources, we don't have the power or legal authority," he said.
"There needs to be a presence on the streets from teatime on to prevent big crowds gathering.
"When it's one or two teenagers, you can take the drink off them but when there's 100 there, if anyone intervenes, whether it's the police or not, it turns into a riot."